We are committed to keeping your personal information safe.  We process personal information in accordance with data protection legislation.
PRIVACY POLICY
Updated 20/02/2020
Silverstone Heritage Limited is committed to protecting and respecting your privacy and we look after your personal information carefully in line with data protection and privacy laws.  Below we detail the information we collect concerning you and how that information is used.
Please read this policy and our cookie policy in order to understand when and why we collect personal information, how we use it, the conditions under which we may disclose it to others and how we keep it secure.
We may change this policy from time to time so please check this page occasionally to ensure you are happy with any changes.  By accessing and using our services, you agree to the terms of this privacy policy and to our cookie policy.
Any questions regarding this policy and our privacy practices should be sent by email to dataprotectionofficer@silverstone.co.uk.
Silverstone Heritage Limited (SHL), (a Community Benefit Society), the charitable organisation that operate the Silverstone Interactive Museum, Silverstone Circuit, Northants, NN12 8TN, Registration Number 7962. Our VAT number is GB 178 1741 84.
We are registered on the Data Protection Public Register. Our Data Protection Registration Number is ZA436410.
Services
Our services may include (without limitation) social media and/or interactive applications, audio visual content, text, photographs, forums, advertising and other product sales which we may offer on our website or media platforms which, for example, may enable you to view our content over a mobile or Wi-Fi network (the "Services").  This policy covers all of the Services and any reference to "you" or "your", means you as user of our Services.  This policy applies to the collection and use of your information by us and parties that we authorise (such as our suppliers and sub-contractors).
Information
The information we collect varies depending on which of our Services you are using.  The information that we may collect includes:
Your name, address, postcode, email address, telephone number and service details (if applicable);
Information about your use of our Services including details of your internet protocol (IP) address, operating system, browser version, cookie details, the content you viewed on our Services, how long you stayed and on which pages, and your navigation around the Services;
Location data from your IP address or by accessing global positioning functionality on your device (e.g. GPS);
Other data from time to time to help us provide you with improved products and services;
Other data to ensure and check compliance with the Terms of Use and/or otherwise as required by law.
Information Collection
We (or our authorised third parties) may collect information about you:
When you purchase products on our website or when you otherwise update your details;
When you contact us with an enquiry or other feedback;
When you participate in interactivity, for example, when you submit an entry to a competition or prize draw;
When you subscribe to our newsletter;
When you apply for job vacancies;
When visit the venue our CCTV system operates for the security of both visitors and staff;
When you use our free Wi-Fi;
When you visit during events when we may have photography, recording or filming taking place that may be used for promotional material;
When we are checking compliance with the Terms of Use and/or otherwise as required by law;
Through the use of "cookies" and/or other devices. For full details, see our cookie policy and the section entitled "Cookies and similar devices" below;
When you disclose your personal information to us or otherwise through the Services at any other point.
Cookies and similar devices
In addition, in common with many other online services, we and our authorised third parties may use "cookies" and/or other tools to store and sometimes track information about you.  For more details about cookies, please see our cookie policy.
How we use personal information
Your information may be used by us and our authorised third parties to:
Monitor, develop and improve the Services and/or your experience;
Assist in and administer the provision of Services to you;
Send you or provide you with product and service recommendations;
Process payments from you to us (where applicable) on our behalf;
Process and deal with any complaints or enquiries made by or about you;
Investigate any suspected breach of the Terms of Use or the breach of other terms and conditions otherwise relating to you;
Contact you with service messages;
Monitor compliance with the Terms of Use or other applicable terms and conditions;
Administer the prize if you are a prize winner, and to publish or otherwise make available a list of prize winners;
Provide you with access to one or more social networking sites from the Services. Any personal data shared with a third party social network provider will be processed in accordance with their own privacy policy;
Process a job/volunteer application; and/or
Held for employment purposes.
We review our retention periods for personal information on a regular basis.  We are legally required to hold some types of information to fulfil our statutory obligations.  We will hold your personal information on our systems for as long as is necessary for the relevant activity, or as long as it set out in any relevant contract you hold with us.
Marketing messages
We will only send you marketing messages where you indicate that you consent (i.e. by "opting-in") to receiving such messages.  Where we have your consent or are otherwise permitted to do so, we may:
Send you information by email about existing and new services and special offers from us;
Send you information by email about related products or services of selected third parties that may be of interest to you; and
Pass your details to selected third parties so that they may send you information by email about products or services that may be of interest to you.
To stop receiving marketing communications from us, you can use the 'unsubscribe', 'stop' or similar facility contained in any such communication or you can email us at the email address set out in "Contact Details" below stating that you do not wish to receive further communications from us.
Is personal information shared?
We will not sell or rent your information to third parties.
We will not share your information with third parties for marketing purposes unless you have specifically given us permission to do so.
We may pass information about you to other parties as follows:
To third parties working on our behalf such as our employees, contractors, suppliers and/or agents including without limitation our camping partner to deliver camping services, our hospitality partner to deliver hospitality packages and our customer care teams to administer the Services provided to you by us now or in the future. However, when we use third party service providers, we disclose only the personal information that is necessary to deliver the services and we have a contract in place that requires them to keep your information secure and not to use it for their own direct marketing purposes;
Some of our suppliers run their operations outside the UK and this may include a country which may not be subject to the same data protection laws as companies based in the UK. In these circumstances, we will take steps to ensure they provide an adequate level of protection in accordance with UK data protection law, and appropriate safeguards are in place;
To Silverstone Circuits Limited (the operator of Silverstone Circuit). We may install cookies in line with our Cookie Policy for the purpose of improving customer experience and the performance of our systems.
Where we have your consent to do so, for marketing communications;
As part of general statistical information about the Services' user base, sales patterns, traffic volumes and related matters. These details will not include information personally identifying you;
To the police and/or other emergency services, regulatory bodies or legal advisers in connection with any alleged criminal offence, major incident, unlawful activity or suspected breach of the Terms of Use and or the breach of other terms and conditions or otherwise where required by law or where we suspect harm or potential harm to others. We will co-operate with any law enforcement authorities or court order requesting or directing us to disclose the identity or location of or any other information about anyone breaching any relevant terms and conditions or otherwise for the prevention or detection of crime or the apprehension or prosecution of offenders.  We shall not be obliged to give you any further notice of this;
Where relevant, the user name and some profile information you voluntarily provide may be published on areas of the Services such as forums, chat rooms or pages where user submissions are displayed and this will be the identity by which you are known on those areas. Please always think carefully before disclosing information to other users or otherwise making your information publicly available.
Please note this policy does not cover companies, services or applications that we do not own or control, or people that we do not employ or manage, including (without limitation) third party websites or applications/widgets (e.g. from "social media" platforms such as Facebook or Twitter) which we link to or offer via our Services, nor does it cover advertisers.  Also, it does not cover certain pages and services provided via our Services which are hosted, managed and operated by other parties.  These services, applications and third parties may have their own privacy policies and/or terms and conditions of use, which we recommend you read before using any such services.  These third parties and services are wholly independent of us and are solely responsible for all aspects of their relationship with you and any use you may make of such services.
We may transfer your personal information to a third party as part of a sale of some or all of our business and assets to any third party or as part of any business restructuring or reorganisation, or if we are under a duty to disclose or share your personal data in order to comply with any legal obligation or to enforce or apply our terms of use or to protect the rights, property or safety of our customers.  However, we will take steps with the aim of ensuring that your privacy rights continue to be protected.
Protection of personal information
We endeavour to take all reasonable steps to protect your personal information.  Where reasonably possible we use industry-standard technology to allow for the encryption of sensitive information.
Non-sensitive details (your email address, etc.) are transmitted normally over the internet, and this can never be guaranteed 100% secure.  As a result, whilst we strive to protect your personal information, we cannot guarantee the security of any information you transmit to us, and you do so at your own risk.  Once we receive your information, we make our best effort to ensure its security on our systems.  Where we have given (or where you have chosen) a password which enables you to access certain parts of our websites, you are responsible for keeping this password confidential.  We ask you not to share your password with anyone.
Please always think carefully before disclosing information to other users or otherwise making your information publicly available.  It is important that you are aware that any information you disclose to another user may then be disclosed by that user.  We have no responsibility or control over the contents of communications made between users of our Services.
HOW YOU CAN ACCESS AND UPDATE YOUR INFORMATION
The accuracy of your information is important to us.  Where you register your details for certain Services and open a user account with us that you can then use to access and log on to use those Services, you may change or update some of your details at any time via your account.  If you are not registered for these Services but wish to update your details then please contact us (see "Contact details" section below).  You should please make sure that you update your details as soon as possible with all relevant changes.
You have the right to ask for a copy of the information Silverstone Heritage Limited holds about you.
Contact details
You can email us with any questions, queries or complaints at enquiries@silverstonemuseum.co.uk
Cookies
This Cookie Policy tells you how Silverstone Heritage Limited ("Silverstone", "we" or "us") use cookies in connection with your use of the Silverstone website.
What are cookies?
Cookies are small data files stored on your hard drive or smart phone by a website.  Each cookie is unique to your web browser.  It will contain some anonymous information such as a unique identifier and the site name and some digits and numbers. 
Cookies can, for example:
remember that you visited a website
remember your preferences
remember what is in your shopping basket
collect usage information
Most websites you visit will use cookies in order to improve your user experience by enabling that website to 'remember' you.  To learn more about cookies, including how to adjust your browser settings to reject cookies, visit www.aboutcookies.org.
For the purpose of this Cookie Policy, the term "cookies" also includes other forms of technology which serve a similar purpose to cookies which will allow us to monitor and improve our website.  For example, we use "web beacons" on our website.  Web beacons are electronic images that are used to deliver cookies, count visits, understand usage of the site, and to tell if an e-mail has been opened and acted upon.
What does Silverstone use cookies for?
Cookies enable us to
provide content which is most likely to be of interest to you (for example, we recognise you as a returning visitor and can tailor your experience according to your preferences)
monitor and improve the functionality and usage of the website and your experience (for example, we collect session and event based data to see which area and events are popular); and
provide advertising of relevance to you both from Silverstone and our partners, in accordance with applicable laws.
The cookies used on Silverstone Online Content may be categorised as follows:
"Strictly necessary" cookies: these are cookies that are essential for the operation of our Silverstone website. They enable users to move around the Silverstone website and to use its features, for example, cookies that enable you to log into secure areas or use a shopping cart.  Without these cookies we are unable to provide the services you have asked for, such as viewing content or purchasing tickets.
"Functionality" cookies: these allow the Silverstone website to remember choices you make and your preferences, such as your user name and preferred settings, and provide enhanced and more personal features.  These cookies can also be used to remember changes you have made to text size, fonts and other parts of web pages that you customise.  The information these cookies collect may be anonymised and they cannot track your browsing activity on other websites.
"Performance/Analytical" cookies: these cookies collect information about how visitors navigate the Silverstone website, for example, which pages users access most frequently and if they get error messages. They identify how users interact with the Silverstone website, any errors that occur, which pages are not visited often, which pages that longer to load, which pages users tend to visit and in what order.  All information these cookies collect is aggregated and therefore anonymous, and is only used to improve how the website works.
"Targeting/Advertising" cookies: these cookies are used to deliver adverts relevant to an identified machine or other device (not a named or otherwise identifiable person) which are tailored to interests associated with the website activity tied to that machine or device. For example, if a cookie on a third party website recognises that a particular product was purchased from a particular device, that cookie may "talk to" marketing cookies on the website to ensure advertisements about similar products displayed on the website are accessed from that device.
These cookies can also be used to limit the number of times you see an advertisement and help measure the effectiveness of an advertising campaign.
These cookies on our website are operated by third parties with our permission.  They are used to monitor from which advertising source a user was directed towards our website so that we know the value of investing in that advertising source.
"Social Media" cookies: these cookies are used when you share information using social media sharing or like button on our website, and when you link your account or engage with our content through a social media site. The social media network keeps a record of the fact you have done this.  This information can then be linked to targeting/advertising activities.
Cookies used by Silverstone
A summary of the first party cookies which we use on our Silverstone website are set out below.
| | | | |
| --- | --- | --- | --- |
| Cookie name/type | Expiration period | Purpose | Category of cookie as defined in the International Chamber of Commerce UK Cookie Guide |
| Identification Cookie | Session | This enables us to remember who you are across each of the pages you visit within the Silverstone website and, where appropriate, what information you may have entered on a previous page. | Functionality |
| Cookie Acceptance | Persistent | This enables us to track when you have accepted the use of cookies on the Silverstone website. | Functionality |
| Terms and Conditions Cookie | Persistent | This enables us to track when you have been informed about a new version of Terms and Conditions on the Silverstone website. | Functionality |
| Privacy Policy Cookie | Persistent | This enables us to track when you have been informed about a new version of Privacy Notice on the Silverstone website. | Functionality |
| Google Analytics | Session | This enables us to track when you have used the Silverstone website, whether the connection is successful and for how long the connection is live. | Performance |

We also use third party cookies to gain audience and user insight and provide more relevant advertising. 
To learn more about cookies, including how to adjust your browser settings to reject cookies, visit www.aboutcookies.org/manage-cookies.
You can delete all cookies that are already on your device and prevent them from being placed.  If you do this, however, you may have to manually adjust some preferences every time you visit a website and some services and functionalities may not work.
To manage cookies linked to targeting or advertising activities, visit www.youronlinechoices.eu.
To opt out of being tracked by Google Analytics visit http://tools.google.com/dlpage/gaoptout.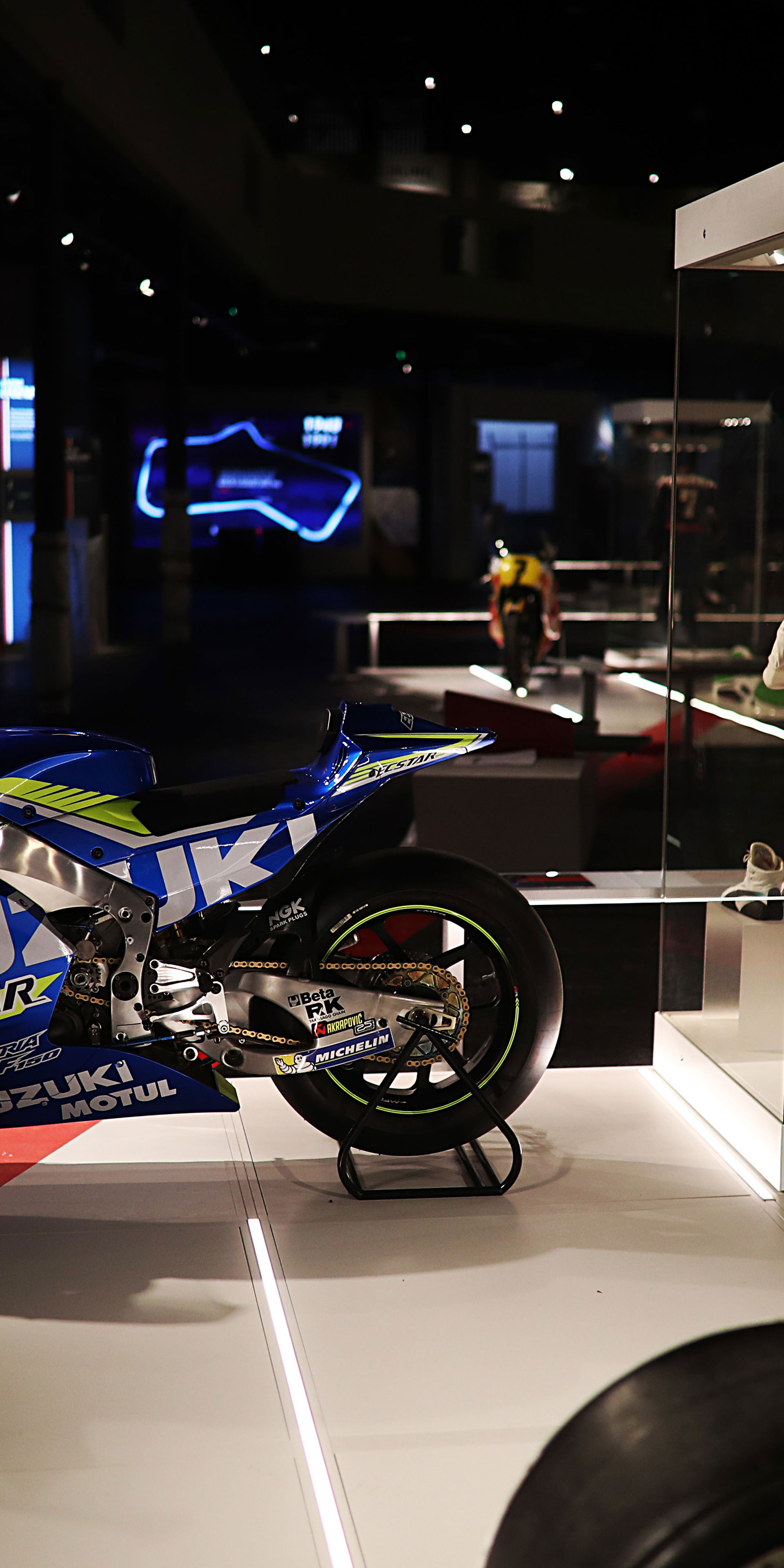 Register for updates
Get our latest offers, news and events straight to your inbox.