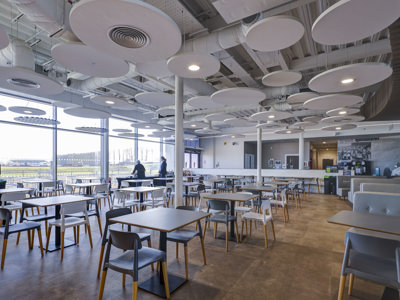 From hot drinks, snacks and meals, our Cafe has something for everyone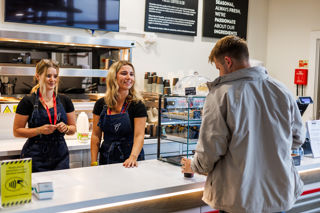 Silverstone Museum Café is open daily 10am to 4pm, to ticket holders and to members of the public.
With a range of hot and cold food items provided by our catering partner Graysons, our café is a relaxing spot for you to unwind and enjoy a quick snack or long lunch before continuing your exploration of the museum. Besides an offering of seasonal toasted sandwiches and paninis, we also have a daily changing special on the menu, so keep an eye out for these on your visit.
For children we offer our special 'Pick n Mix' lunch box which includes a choice of sandwiches, a yoghurt, a piece of fruit, crisps or Babybel cheese and a juice carton but if you prefer something warming, we also have fabulous hot food options for even the pickiest of children.
As for cold food options, there are a wide selection of sandwiches, wraps and paninis freshly prepared by our chefs. For those with a sweet tooth or just looking for a snack, we also offer a daily changing array of cakes, tray bakes, muffins and savoury snacks to accommodate all. All our menus are subject to seasonality and availability of produce as Graysons only uses produce that are available according to the season with a focus on sustainability.
Vegan & gluten-free options are available for sandwiches, cakes and hot food but please let us know if you have any dietary requirements.
Please check our opening times for any seasonal closures.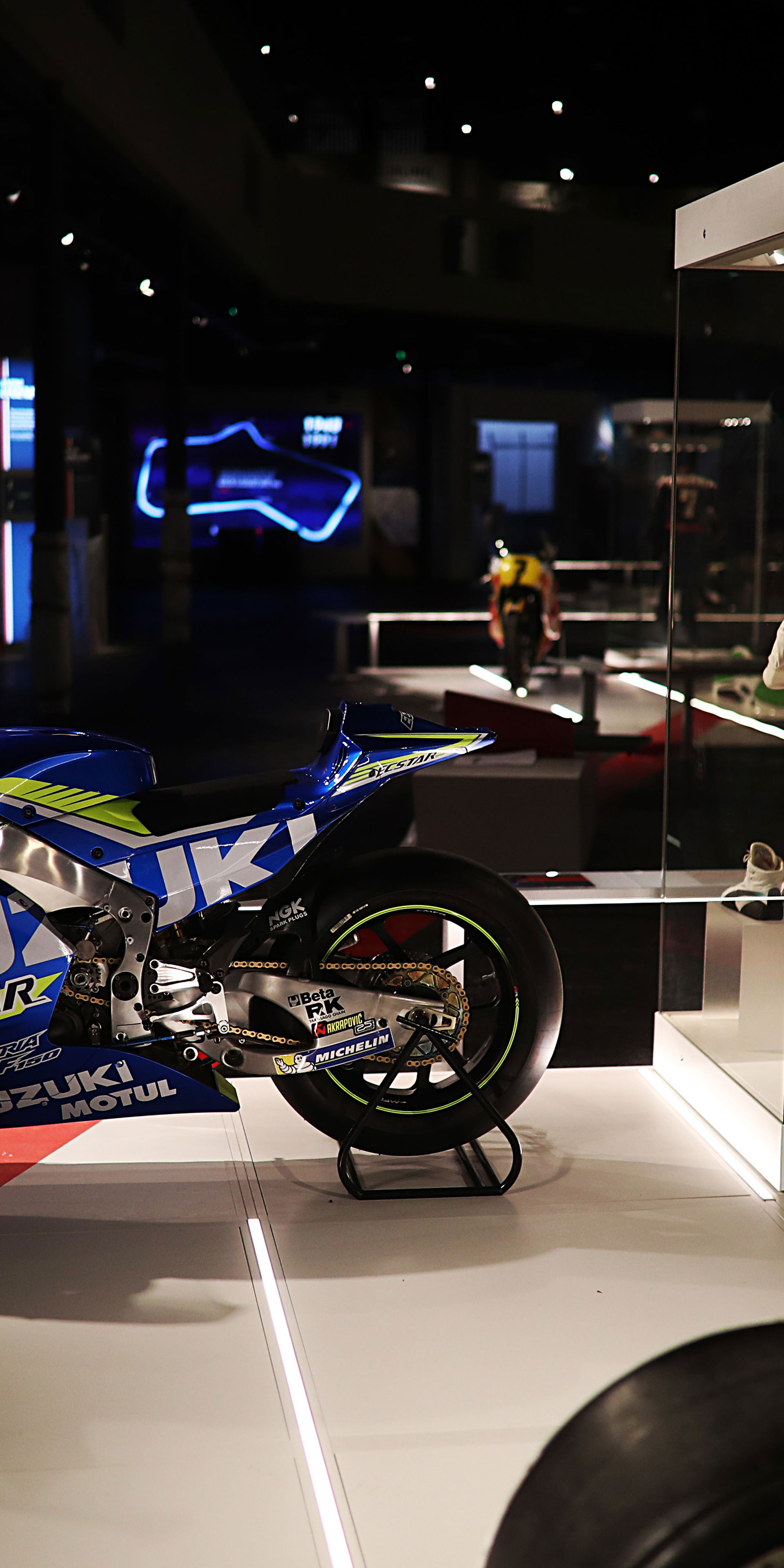 Register for updates
Get our latest offers, news and events straight to your inbox.